The numbers of new cases of HIV/AIDS in Dallas are as young as 13 years of age.  The age groups of 13-24 are continuing to have increased and many health agencies are calling this diagnosis an HIV and AIDS epidemic.   Not since the 1980s has Dallas and Texas documented such an increase in one sexually transmitted disease.  An organization known as AIDS ARMS has been working with health organization in an aggressive push for testing and outreach to educate the community and the youth.
HIV/AIDS's Social Stigma
HIV/AIDS is no longer a gay community health problem.  More cases are documented among the heterosexuals than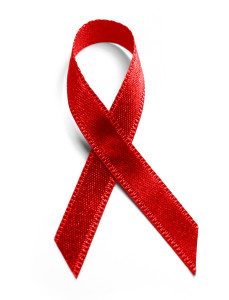 there are new cases in the gay community.  While the cases in Dallas and the nation are seeing more women diagnosed with HIV/AIDS, the hardest hit community is the poor areas and its population.  The social stigma associated with HIV and AIDS keep many from talking about the possibilities of the STD and the need to be tested.  HIV/AIDS is not curable, and many know once diagnosed that it is an eventual death sentence.  Many feel by not knowing, they can continue to live as they wish and know it might happen at some point down the road; death.  This death sentence was true once, but research and studies are showing to be closer to possible cures.  The key to ending the stigma is to discuss STDs, STD testing locations in Dallas and treatments needed to have a longer and more healthy life.
Sex Education
Schools and sex education can still be a sticky topic.  With teens as young as 13 years old becoming sexually active, schools are joining up with the CDC and other Texas heath organizations to provide health events to provide STD education and testing.  Parents and the community are invited to participate in an open discussion about sexual activities and the transmission of sexually transmitted diseases.  Sex education discusses oral, vaginal and anal sexual exploration and the need to use condoms during all forms of sexual expression.  Dallas and the health organizations know that outreach into all communities, but especially the poorest is essential to prevent the spread of these infections, and all sexually transmitted infections, and prevent an HIV and AIDS epidemic.
Young males, especially African Americans are reluctant to discuss their sexual orientation.  Even with their reluctance to openly discuss their choices, there is the need to know how to wear protection and use protection such as condoms when having sexual relations.  Young people are not always aware of the true facts when it comes to the topic of sex and sexually transmitted diseases.  Many practice risky behavior and plunge through life's experiences without taking precautions.  Many poor neighborhoods have young women exchanging sex for money or drugs.  Education, testing and prevention are part of the outreach in Dallas to not only save lives now, but in the future.