April is STD Awareness Month that highlights sexually transmitted diseases and how early detection and treatment is the key to being cured of the diseases.  Until recently, HIV and herpes did not have a cure, and even with new research, herpes still does not have a cure in the future.  Recent reports from a French study on adults with HIV, has shown that early detection and early HIV treatment for the fourteen (14) adults of the study that are now considered "functionally cured".  This report comes after a Mississippi toddler received the same outcome of "functionally cured" when treatment was started early and followed closely by physicians and researchers.
Cure for HIV
Both studies are seeing these outcomes as a step forward in finding a cure for the HIV viral infection and the spread of this STD.  The fourteen adults were monitored and treatment was continued for three years after the initial detection of HIV.  The FDA approved HIV drug in the US is essentially the same drug that was used by the French study and used on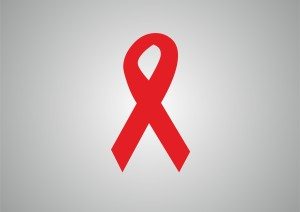 the adults in the study.  The patients were closely monitored and now some 7.5 years after the HIV drugs were discontinued, the virus is almost undetectable in the adults that were part of the study.  For the toddler in the US and the adults in France, these findings, while not a "cure" in the traditional terms, does mean that the virus has been lessened or reduced to such levels as to do no harm to the patients with the virus.  This is a tremendous step forward for those that have acquired the STD and the future of the new cases of HIV that continue to grow among all populations.
Early HIV Treatment
The Foundation for AIDS Research and doctors that treat HIV patients all believe in the need for early HIV treatment to not only minimize the risks associated with the virus, but to boost the immune system.  It is felt that approximately 15 percent of those who test HIV positive could have similar results as the studies are showing with early detection from STD testing and treatment.  Following up with the medical professionals to maintain proper treatment as well as retesting needed to check progress of the HIV virus along with overall health.
Changes in HIV
According to the CDC, over 50,000 people are documented as new cases of HIV in the US each year, with approximately 18,000 will succumbs to the disease.  HIV is no longer a disease of gay and bisexual men, as more new cases are documented to be heterosexual.  Those that are more susceptible to the HIV virus are those from low socioeconomic neighborhoods, prostitutes and drug users that exchange sex for drugs.  While these statistics are alarming, HIV does not discriminate whom tests positive based on sexuality.  As HIV can affect newborns where the mother is HIV positive, this STD is a concern for all that do not practice safe sex or actively participate in risky behavior.
Anyone that is sexually active is at risk for sexually transmitted diseases when safe sex is not practiced by the use of a condom or oral dam when performing vaginal, anal or oral sexual acts.  HIV is among the STDs that one can contract when a condom is not used properly.  All researchers continue to emphasize that testing for STDs on a regular basis is not only key, but an essential first step to not only remain STD free, but to be cured of the diseases when a cure is available.  Ask questions while being tested for sexually transmitted diseases, as knowledge is power when it comes to maintaining sexual health.  The new studies continue to give hope that HIV can be cured.  Until there is a cure, use condoms when participating in sexual exploration and seek out testing centers for testing and early treatment.