Couples that have gone through any stressful experience, including STD treatments may look to ways to heat up their sex life and relationship draw each other closer.  There are many ways to heat up your relationship and remain STD free in the process.  Counselors often recommend playing games, role playing, and dating to reconnect with each other.  In the case of role playing, couples pretend to not know each other and live out fantasies of hook-ups or pickups.  The fantasy can be a HOT one night stand with a stranger to trying out new clothes, personality traits, etc.
Fantasies
Fantasies are great ways to heat up the bedroom, just don't lose the meaning of safe sex within the fantasy.  Couples that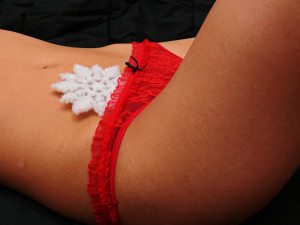 are trying to move passed an infection or STD might want to explore erotica that includes looking and touching without actual sexual intercourse.  Reading erotic books to each other or watching erotica on television or video can serve couples well.  Erotica does not mean hardcore porn as the market has opened up for more female friendly videos that give a more shared experience.  Many hardcore porn videos are produced for men and some couples are turned on when watch together, while some women want a lighter version to have a more sexual aroused effect.
Sex Stores
Visiting a sex store together to search for costumes, toys and other items that might be of interest to introduce to the bedroom and spice up the sexual experience with each other.  Try the new items from the sex store when exploring sex by having sex in other locations outside the bedroom.  Sexual activities that include oils or flavored creams that are edible while maybe just lick able; to explore each other again can be an enjoyable way to practice safe sex.  Ways to enjoy intimacy can be a good way to reconnect by hugging, touching, intimate/sexy conversations, kissing often like you mean it and sharing without having sexual intercourse.  Try sleeping in the nude together; skin can be provocative and a turn on for other things.
Safe Sex and Flavored Condoms
When the desire to explore each other deepens, make certain safe sex is practiced.  Search out new condoms that offer different sensitivities or even flavors to use.  This is especially important after an STD infection and treatment to decrease the chance of reinfection or opening up to any other infections that may not have been detected.  Should the STD be incurable as with herpes, safe sex and condom use is a must as this can spread even with a new outbreak is not noticed. If you are not satisfied with the recommendations above and still looking for even more ways to heat up your relationship, experimenting and exploring other sexual games and outlets may include risky behaviors such as sex clubs or swinging.  These explorations can open the couple up to other STDS or a new issue if not communicated well and safe sex is not practiced.  Unprotected sexual intercourse affects women with higher occurrences of yeast infections.  Sexually transmitted diseases while dangerous for both members of heterosexual couples, women can be at greater risk as so many STDs are asymptomatic.  When exploring sexuality, a couple should still think about sexual health and STD testing.  Either together or separately, there is an STD testing clinic available to test for sexually transmitted diseases one suspects or might know is a possibility.
A healthy sex life with a partner can benefit all aspects of the relationship.  Couples are happier, have overall better health and sleep better when the sex life is good.  Heating up the sexual experience can add benefits to the couple and individuals involved.  Keeping the experience safe and protected with the use of condoms can mean years of sexual exploration ahead.